The Veritas Society
Learn about an upcoming Veritas Society Event Near You
Give to the Veritas Society. Donate Now.
The Veritas Society is the mass media program of the Wisconsin Right to Life Education Fund. As a 501(c)(3), your donations are tax deductible and corporate gifts are also accepted.
Through its powerful TV commercials which run state-wide and through strategic Internet outreach, the Veritas Society targets women 18 - 35, those most likely to have an abortion.
Since the Veritas Society began its television ad campaign in 1995, Wisconsin abortions have dropped more than 39%.
Veritas Society events are held all across the state of Wisconsin. Table hosts invite their friends and business associates to learn about the Veritas vision for saving lives.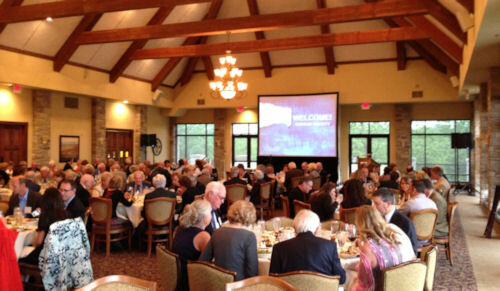 WHAT PEOPLE ARE SAYING ABOUT
THE VERITAS SOCIETY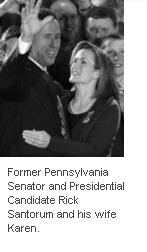 Sen. Rick Santorum
"Watching these [Veritas Society] videos today, I just have to pause here for a moment. I speak all over the country. I've spoken at many right-to-life organizations. I will tell you, I have never seen an organization that has a greater impact in their community than what I saw here today. You are amazing. I am in awe of what you are doing. So let me thank you -- all of you who have been here and supported Wisconsin Right to Life -- you are obviously by the [reduction in abortions] numbers we saw here tonight, you are obviously making a huge difference. It is no accident that [Wisconsin's] abortion rates are half of what the rest of the country is."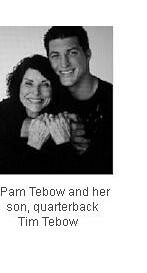 Pam Tebow

"You know, whenever I travel to Wisconsin to spend time with you and speak on behalf of the Veritas Societies' work, I am always moved by how many of you tell me God Stories. Stories that, were it not for the intervention of God Himself, would not have happened. I hear over and over how the work you are doing has the hand of God resting gently upon it. The work that is done by the Veritas Society in saving lives for both time and eternity is remarkable to see. Of course, the cost to do this work is considerable. But isn't it worth it? Isn't it worth it to see the lives that are being saved? When you look at the statistics that Barbara [Lyons] shared with us, it shows that you, here in Wisconsin are leading the way. Wow! What I would say to anyone considering support for the Veritas Society is this: Don't you want to be part of the successful impact the Veritas Society is having? Don't you want to be part of something that is so much greater than you as an individual? Don't you want to be part of a grand God story? I do, and I believe you do as well."

----------------------
Learn about an Upcoming Veritas Society Event Near You
Donate to the Veritas Society or
Fulfill Your Pledge to the Veritas Society Online

---------------------