Wisconsin Right to Life - Racine Chapter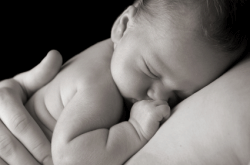 Welcome to the Racine County Chapter Webpage!
Chapter Chair: Bonnie or Dave Obernberger
Email:
Webpage: http://wrtl.org/Racine
Life is Precious...
If you are struggling with an unplanned pregnancy, please know that you are not alone. You can handle this. Take time out and listen to yourself. Take control. Talk to some women who can help. They know how to listen and won't judge you or force you to do anything. When you call, you can remain anonymous and there is no obligation.
Join Us!
Would you like to help us save lives? We would love to have your help, regardless of how little or how much time you have to offer. For more information, please write:
Wisconsin Right to Life
Racine County
P.O. Box 085611
Racine, WI 53408-5611
Want to contact us via email? Please write us at our new chapter email address.
Pregnancy Help Centers in the greater Racine area
Choices of Life - Get a Map
3801 Monarch Drive
Racine, WI 53406
262-552-9600
Alpha/Birthright Center - Get a Map
3821 Spring Street, LL
St. Luke's Pavilion
at All Saints Medical Center
Racine, WI 53405
262-637-8323
Catholic Charities, Inc.
South Region - Get a Map
2711 19th St.
Racine, WI 53403
262-637-8888
Care Net Pregnancy Center
2405 Northwestern Ave. LL 6
Racine, WI 53404
262-632-2464
Burlington Pregnancy Help Center - Get a Map
157 S. Pine Street
Burlington, WI 53105
262 763-4871
Spiritual Adoption...
Your prayers can make a difference!
Your prayers can make a difference. Help promote 'Spiritual Adoption' in your church. This program combines prayer and fetal education and makes a powerful statement.
Contact us today and see just how easy this beautiful program works.
Please write:
Wisconsin Right to Life
Racine County
P.O. Box 085611
Racine, WI 53408-5611