Wisconsin Right to Life - Ozaukee Chapter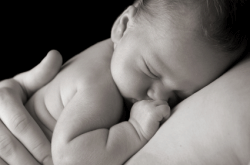 Welcome!
Please join us in making a difference in Ozaukee County!
Chapter Chair: Michele Pautsch
Phone: 262-375-4606
Email:
Webpage: http://wrtl.org/Ozaukee
Ozaukee and Washington Chapters are banning together to create a collective force in the area.
MISSION: TO EDUCATE THE PUBLIC ON THE HARMFUL EFFECTS OF ABORTION AND RELATED LIFE ISSUES
We believe that the more a person knows about abortion and the loving options that are available, the less likely he / she is to believe that abortion is a solution to a problem.
If we save just one life, we are successful!
HOW: WITH YOUR HELP AND SUPPORT!
We are not looking for a large amount of time or financial commitment. We can use your pro-life passion, your time and talents in a variety of areas.

These could include:
Occasionally making phone calls
Spending a couple of hours a year at a fund-raising event
Delivering or passing out literature at your church or to local libraries or businesses
and anything else you can imagine!
To join us, contact Bev Searl
Thank you for visiting our website. We look forward to hearing from you soon!