Wisconsin Right to Life - Milwaukee Chapter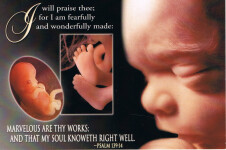 We are in the process of updating our local chapter website - please be patient - it will be up and running soon. In the meantime this site has all our basic info, meeting times and our most current planned events.
Chapter Chair: Jude Bartlett
Email: Jude Bartlett
Webpage: http://wrtl.org/Milwaukee
This Sunday, October 1, is Life Chain Sunday in Milwaukee from 2:00 - 3:30 pm.
This is a time of prayerful demonstration of the harm abortion causes. We stand along north/south on Hwy 100 and east/west on Bluemound Road. I will be on Hwy 100 in front of Menards in West Allis.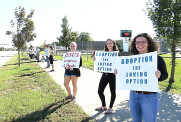 I have extra signs - all signs are peaceful
and none are graphic.
Please join me in exposing the harm of abortion and our prayers that it end.
If you have any questions, please feel free
to call me at 414-975-2270.
God's blessings, Laura
_______________________________________
Visit us on our local Milwaukee Chapter website to find out how to get involved or you are welcome to attend our meeting:
We meet the THIRD SATURDAY of each month at 1:00 p.m. at San Camillo, 10200 W. Bluemound Road, Milwaukee.
NOTE: There will not be any meeting in November and we will be having a chapter Christmas party in lieu of our December meeting.
Please join us to learn more about what you can do to help protect LIFE ! More contact info below.
Have you seen our billboards?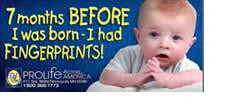 The Milwaukee Chapter works with Pro-Life Across America to make these billboards possible in the Milwaukee area.
For information about the Milwaukee chapter, please email our Chapter Chair, Jude Bartlett or call our chapter and leave a message at 414-255-3858.