Wisconsin Right to Life - La Crosse Chapter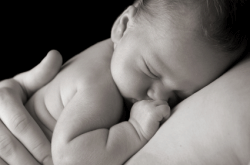 Welcome!
Chapter Chair: Joleen Stratman
Email: Joleen Stratman
Call: (608) 783-2006
Webpage: http://wrtl.org/Lacrosse
For more info contact Joleen:
or call 608-783-2006
___________________________
Our chapter meetings are the second Tuesday of each month at the Mayo Medical Center at 7:30 p.m., in the Rose Conference Room on the 2nd floor.
Contact us:
For further information on how you can help with efforts of the La Crosse County Chapter of Wisconsin Right to Life, contact Joleen by phone (608) 783-2006 or .
_______________________________

Pregnancy Support Counseling & Assistance
Birthright
Toll Free 800/550-4900
1707 Main Street, La Crosse 608/782-0373
920 W. 4th Street, Winona 507/452-2421
Catholic Charities
3710 East Avenue South, La Crosse 608/519-8010
111 Market Street, Winona 507/454-2270
Franciscan Skemp Healthcare
800 West Ave. S, La Crosse 608/782-9700
Lutheran Social Services
2250 South Ave., La Crosse 608/785-2377
New Life Resource Center
1923 State Rd., La Crosse 608/785-2377
Agape Women's Pregnancy Center (Baptist)
715 Rose Street, La Crosse 608/784-4966