Wisconsin Right to Life - Grant Chapter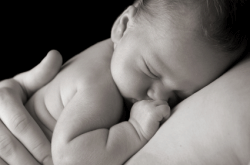 WELCOME!
Women are hurting, babies are dying, but it's NOT my problem. What can I do anyway? I'm too busy now. I'm not a leader... Is this what YOU believe?
YOU CAN MAKE A DIFFERENCE AND YOU ARE DESPERATELY NEEDED.
Grant County Right to Life will host a get acquainted evening at the Canterbury Garden Café, 1080 9th Street, Fennimore on Thursday, October 2, at 7:00 pm. The event is free and open to the public.
The program will include speakers from Wisconsin Right to Life and Grant County Right to Life who will present information about pro-life activities in the state and local area, including new efforts to provide opportunities for youth to participate. The president of Promoting the Gift of Life, a UW-Platteville student organization, will speak about their activities and plans including a highly anticipated talk by Feminists for Life Vice President, Sally Winn, on Oct. 6 at 7:00 p.m. at UW-Platteville. A representative of Clarity Clinic in Platteville will talk about the services they provide for women with unplanned pregnancies. Information about the Boscobel Pregnancy Helpline and their library of pro-life materials will also be provided. The evening will conclude with some of the Canterbury Garden Café's delicious refreshments. Visit our web page at www.wrtl.org/grant/.
____________________________________________________
The Grant County Chapter has been successfully led by a great lady, Ellen Conley, who would like to step back and give someone else the opportunity to know the satisfaction of putting your passion into action.
If you know in your heart that hurting women can be helped and healed.
If you know in your heart that the unborn have a right to LIFE!
Then please give us a call. Get involved. Make a difference.
This may be just what you are being called to do.
Wisconsin Right to Life Grant Chapter Meeting
WHERE: St. Mary's Church Hospitality Room, Platteville
130 Cedar St, (Enter on Court St. Entrance, its the same side as the front entrance just farther north.
Teachers, students, parents, hospitals, schools and churches
Fetal Models available...
If you would like to use our fetal models or need brochures, please contact us.
They are a wonderful way to educate and tell the story of life, starting at conception.
For meeting date and time, questions, comments or requests contact our chapter chair: Bernadette Schaeffer
We would love to hear from you!
Pregnancy Help...
Your closest Pregnancy Help lines are:
Boscobel 877-424-2836
Platteville (608) 348-7511
CARE-NET 1-800-395-HELP
Door of Hope (608) 637-8777