Where to Go to See Your Baby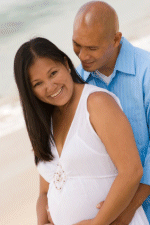 Ever wonder what your developing baby looks like?
Would you like to see your baby while he/she is growing in your womb? There are ultrasound locations in Wisconsin which can share with you the marvel of your baby. Some of the agencies on this page charge for ultrasound services. To see a list of pro-life agencies in Wisconsin that offer free ultrasound services,
visit this page.
Baby Debut – Appleton
811 N. Lynndale Drive
Appleton, WI 54914
Baby Debut - Madison
East Towne Office Center
1320 Mendota Street, Ste. 103
Madison, WI 53704
920-731-5002
Fax: 920-731-5003
1-888-731-BABY
Email for both Baby Debut centers:
In Waukesha:

Life's Connection - Women's Care Center
307 S. Rochester, Mukwonago, WI 53149
Business Hours: MWTHF 9:30a-3:30p, Tues 12:00-7pm or by appt , after hours hotline can be reached at 262-844-7658 - Services Provided: Free Pregnancy Tests, We do Free Ultrasound per Sonya's Law and offer reduced rates on 3D & 4D Ultrasound, Abortion Information, Options Counseling, Adoption specialist, Pregnancy support,
Material Aid, STD/STI info and testing, Medical and other referrals, Miscarriage support, Child and Infant loss, Post abortion care, Parenting and pregnancy classes.