Wisconsin Right to Life - Columbia Chapter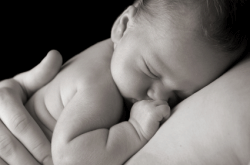 WELCOME
Chapter Chair: Eileen Knecht
Email: Eileen Knech
Webpage: http://wrtl.org/Columbia
_________________________________________________
Region 2 sponsored this year's WRL Teen Essay Contest. For more info click on "students" on the ribbon above or contact Bev Searl -
_________________________________________________
Columbia County - Mission Statement...
It is our mission to educate the residents of our county on the issues of abortion, euthanasia and infanticide. We will work to update the general public on pro-life activities through: National Right to Life, Inc., Wisconsin Right to Life, Inc. and our county chapter.
Our special mission is to provide appropriate "abstinence education" materials to churches, schools and libraries throughout Columbia County. We believe that this focus on abstinence education will prove to be the wisest path that leads to a renewal of respect for human life.
Our Recent Newsletter...
If you would like to begin receiving our newsletter,
please email our Chapter Chair.
Our Educational Materials...
The following materials are for use by schools, libraries, churches, students & parents that reside in Columbia County. To find out more, please email our chapter.
Student Report Packets...
Perfect for student reports on a host of "life issues" -- abortion, euthanasia, infanticide, abstinence/chastity, etc. Students should email us with their topic & mailing address. 1 free packet per student (Columbia County only).
Abstinence Programs/Curricula...
F.A.C.T.S. - Curriculum for Jr/Sr High School
Growing In Honor (Parent Guided Sex Education Program/Curriculum used successfully in the McFarland School district)
Project Reality (Sex Respect Curriculum)
Teen Aid (curriculum & brochures)
True Love Waits (curriculum & brochures)
You Are Unique (curriculum & brochures)
Videos...
No Easy Way Out - A young girl finds she is pregnant and looks for a way out only to find that there is "no easy way out." This
video lets teens see others solving problems they themselves face or have faced. An uplifting ending leaves the viewer with hope and options for the future. (20 min.)
Sex, Lies & the Truth - Celebrities, athletes and entertainers
communicate that waiting isn't a sign of weakness and the winners are those who practice self control. Interview with kids who have AIDS because of promiscuity. (30 min.)
Slippery Slope - Infanticide and euthanasia, inlcuding the tragic
story of Baby Doe of Bloomington, Indiana who was allowed to
die some years ago. (30 min.)
The Silent Scream - Considered the most important pro-life
video in the history of legalized abortion; this video provides
irrefutable evidence of the humanity of the unborn child. Using an ultrasound screen, former abortionist Dr. Bernard Nathanson
narrates what takes place during a first-trimester abortion. (ages 18 & up) (28 min.)
A Look at Assisted Suicide - A recently released video that
offers a fresh and in depth overview of Assisted Suicide and
Euthanasia in past & present terms. (60 min.)
Books...
Margaret Sanger, Father of Modern Society by Elasah Drogin.
Assisted Suicide and Euthanasia, Past and Present by John C. Wilke, M.D.
Bumper Stickers...
A Wide Selection of Bumper Stickers are available
Feet Pins...
These small gold or silver pins are actual sized models of a ten
week old unborn baby's feet. These pins are used to show the
humanity of the unborn.
Pro-Life T-Shirts...
The word "Life" is written in five different languages (English,
Spanish, French, Greek & German) Red or Blue available. Sizes:
S,M,L,XL
Yard Signs...
Message: "We Vote Pro-Life"
Young Ones...
These wonderful teaching tools are plastic models of 11-12 week pre-born babies
Brochures
Covering A Host of Topics: Partial Birth Abortion, Adoption,
Breast Cancer Risks, Chemical Abortions, Sexual Responsibility,
Fetal Development, Men & Abortion, Etc.
Our Annual Calendar of Events...
Prayer Service
Local clergy from Pardeeville-Wyocena provide a prayer service
commemorating the 25th Anniversary of Roe v. Wade, remembering the 36 million babies lost to abortion.
Columbia County Fair Booth...
Every year, Columbia county hosts an educational booth at our fair in Portage, WI. This year's theme was "Vote Pro-Life." Hundreds of booth attendees entered a drawing for a variety of prizes. All contestants received a "pro-life educational packet."
Libraries...
We are surveying current materials available in libraries on abortion, euthanasia, and infanticide. Our goal is to provide public libraries with books & videos reflecting a Pro-Life perspective.
Mother's Day Flower Sale...
Our only annual fund raising event is the Mother's Day carnation sale. We distributed an average of 4200 carnations to approximately 40 churches throughout Columbia County every year.
Fetal Model Project
We have distributed fetal model sets (actual sized models of pre-born babies) to all high schools throughout Columbia County.
Ongoing Abstinence Education...
Project Reality - An ongoing project has been to provide abstinence materials to churches and schools upon request.
Newsletters...
We distribute 1500 newsletters biannually to registered and non-registered members of Wisconsin Right to Life, Inc. residing in Marquette and Columbia Counties.
To contact us, please email our Chapter Chair.