Planned Parenthood and Abortion
Did You Know? Planned Parenthood is Wisconsin's and the Nation's Largest Abortion Provider and Advocate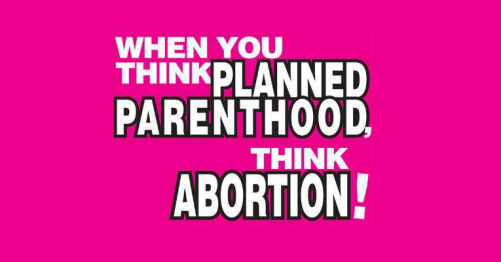 Planned Parenthood of Wisconsin (PPWI) operates two of Wisconsin's three abortion clinics located in Milwaukee and Madison.
PPWI's parent organization, Planned Parenthood Federation of America (PPFA) is the largest abortion provider in the United States and the primary advocate for abortion in the Congress, the state legislatures and the courts.
Fast Facts About Planned Parenthood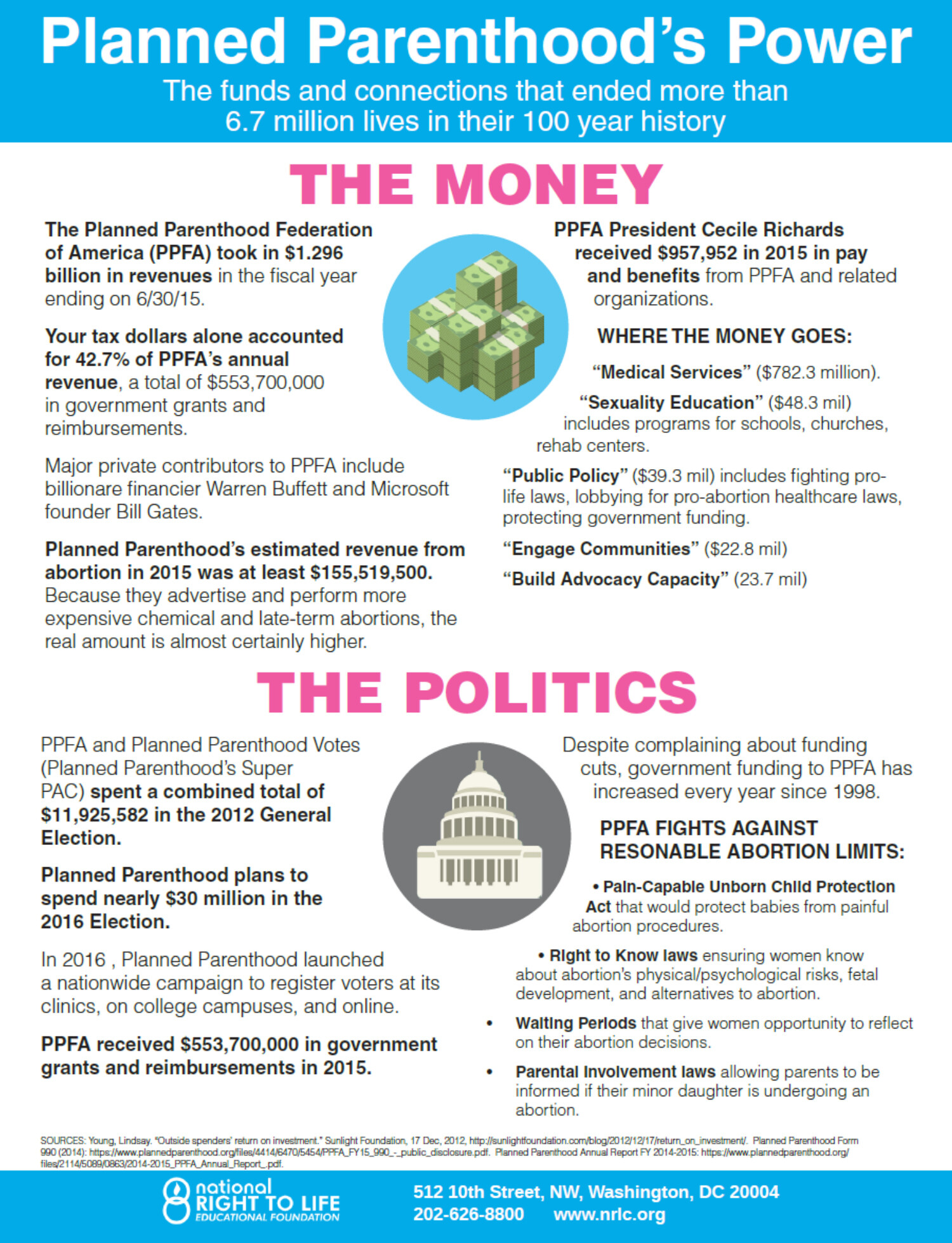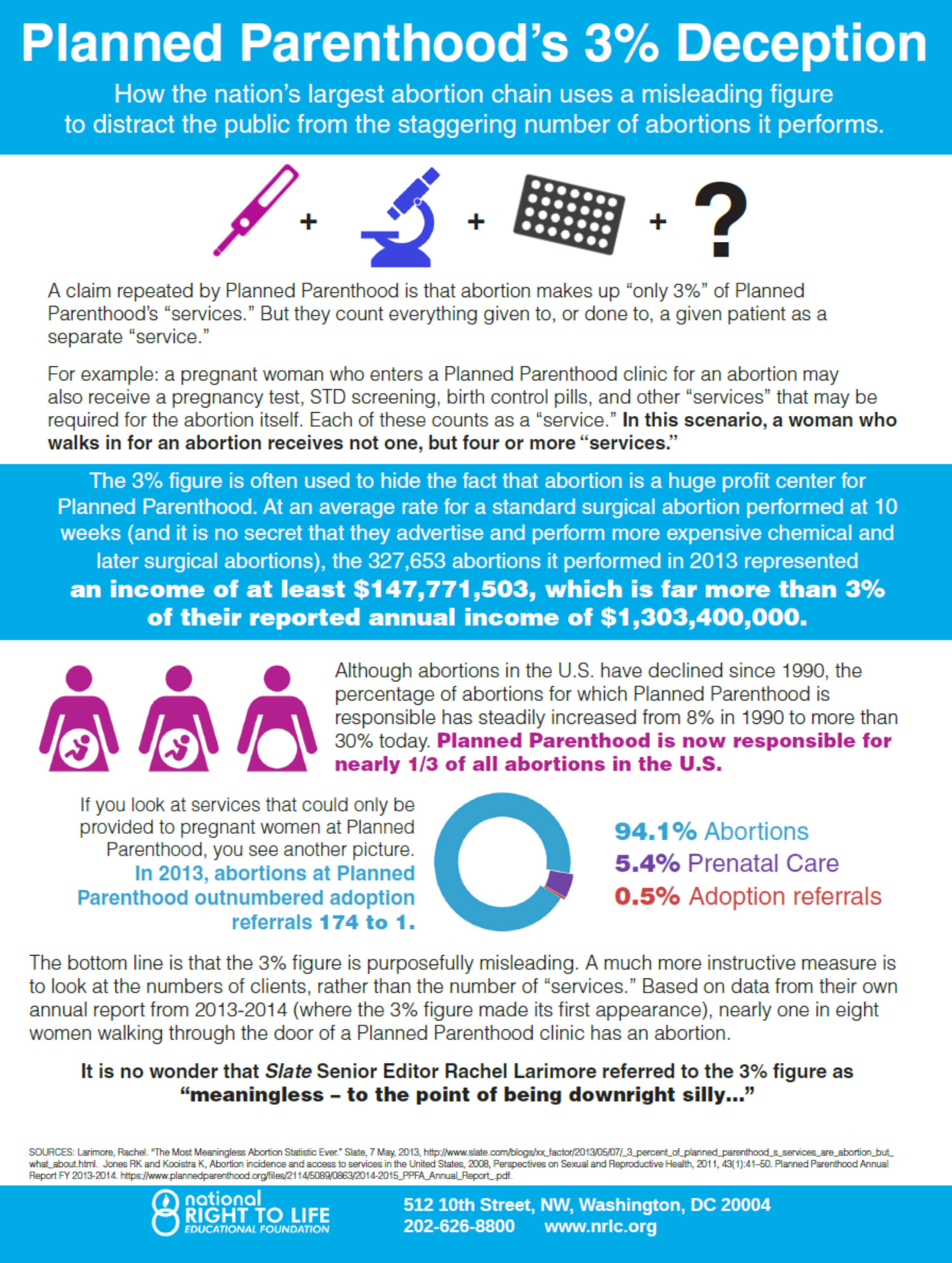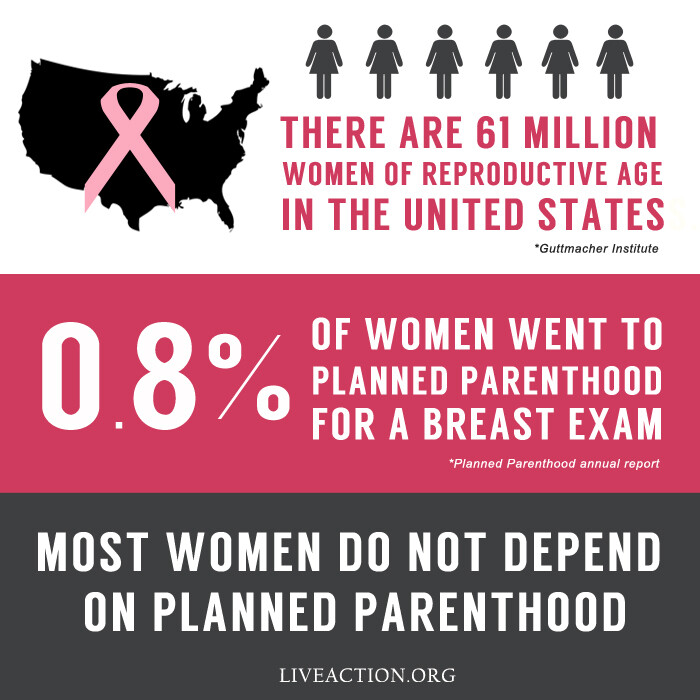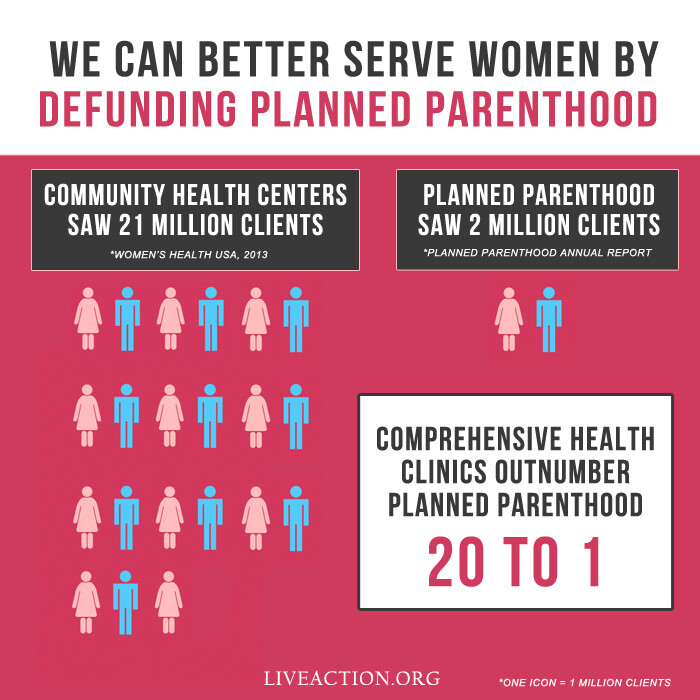 Important Links
Planned Parenthood: "Irreplaceable" and "Lifesaving"? – Infographic
Planned Parenthood desperate to hold onto taxpayer funding; here's why they don't deserve it
Select Investigative Panel on Infant Lives: Final Report
Maps: Health Clinics Nationwide Compared to Planned Parenthood Centers
2017 Report on Publicly Available Audits of Planned Parenthood Affiliates and State Family Planning Programs
If Planned Parenthood Goes, Where Do Women Go?
Planned Parenthood can be replaced: Health clinics outnumber them 20 to 1
Planned Parenthood Caught in Fraud Scandal, Overbilling State by Tens of Thousands of Dollars
Abortion, Government Funding Keeping Planned Parenthood Afloat
How Planned Parenthood is Defending and Expanding its Abortion Empire
PPFA, abortion, and "3%": "The Most Meaningless Abortion Statistic Ever"
Planned Parenthood 2010-2016: Fewer centers, but more abortion clinics, and later abortions
Planned Parenthood and Late Abortions
Abortion Clinic Closings in Texas – What do they really mean?
"Please do not bring children with you," Planned Parenthood webpage advises
Take Action
1.) Find your federal legislators here and ask them to end taxpayer funding for abortion providers.
2.) Follow National Right to Life on Facebook, Twitter, and Instagram for breaking updates on federal legislation to defund Planned Parenthood and how you can help.
3.) Write a letter to the editor about how Planned Parenthood does not deserve taxpayer dollars. You can use our templates here.
4.) Share the truth about Planned Parenthood by sharing the links above on social media.